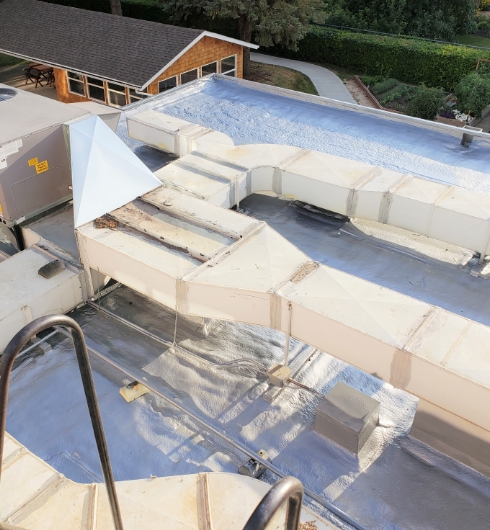 Spray Foam Roofing
Protecting your investment
Advanced, energy-efficient, long-lasting spray foam insulation and coating can be installed on various types of commercial and industrial roofs including new builds and existing roofing systems. This system raises the performance and longevity of your roof, lowers maintenance costs, and increases energy savings.
Urecoat's UC-540 Aluminum Polyurea Coating is applied to over 3 lbs. Polyurethane Roofing Foam Insulation to form a superior bond that will seal and protect the roof. The result is a stable and seamless solar shield which requires little maintenance along with a fast and efficient application resulting in less down time for your business. Any damage to the roofing system can be easily repaired without compromising the integrity of the roof.
The Benefits of Spray Foam Roofing
Restoration Options
When your SPF roof is in good shape, but needs to be improved, you can have an aluminum polyurea membrane installed to renew the life of your commercial roof.
Energy Efficient
The roofing closed-cell spray polyurethane foam contributes to significant energy savings throughout the life of a building. This system lowers air conditioning costs, reflects UV rays due to suspended aluminum particles and maintains lower surface temperatures.
Seamless & Waterproof
SPF is applied as a liquid, which can seal most gaps, seams, and cracks in the existing roof and substrate. Hardening into a seamless solid surface, it removes most vulnerable areas known for leaking.
Environmentally Friendly
Our spray foam product features zero ozone depletion potential (ODP), ultra-low global warming potential and new formulation for better environmental compatibility due to the use of water as a blowing agent.
Durable & Lightweight
The durability of SPF surpasses traditional roofing systems. The foam material can expand and contract with the building in accordance with outside temperatures, and has the ability to withstand even the harshest climates like in Manitoba, Saskatchewan, and Alberta. Being extremely lightweight, it reduces the risk of sag and gives a roof a better snow load tolerance.
Quick Installation
With Urecoat's state of the art, high volume fluid equipment, we can cover up to 20,000 sq. feet in a day, significantly reducing the cost of labor in comparison to traditional roofing.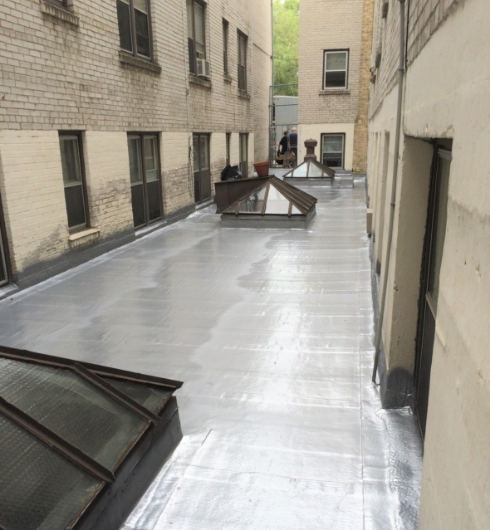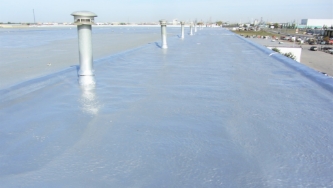 Spray Foam Roofing
This system provides a gap-free, airtight, monolithic envelope of low permeability that adheres tenaciously to virtually all surfaces, smooth or irregular.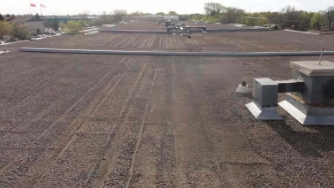 Tar and Gravel Replacement
Urecoat offers a high performance spray foam roofing system to replace your existing Tar and Gravel Roof.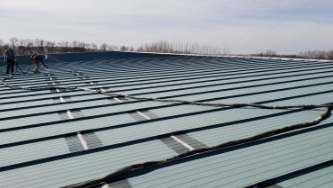 Metal Roof Restoration
Urecoat Inc. offers a high-performance roofing system to restore your existing metal roof! This roofing system can be applied over an existing roof without the expensive tear-off.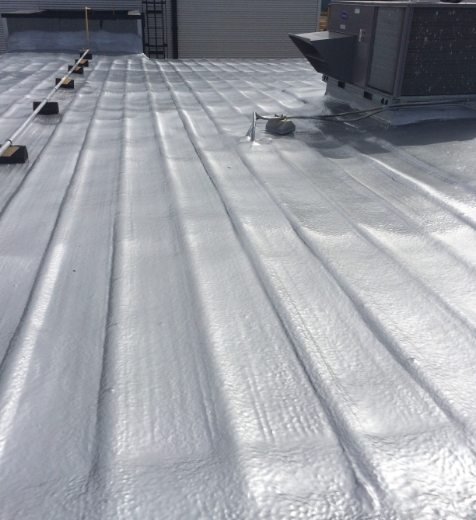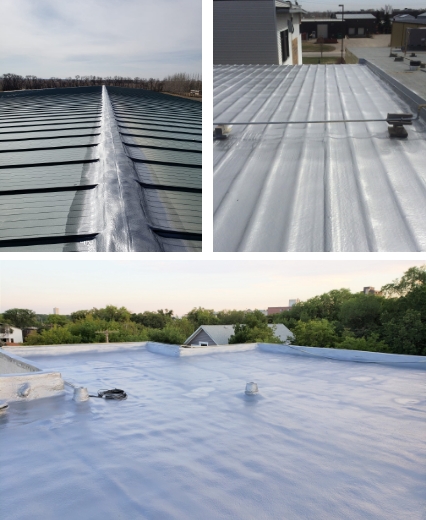 Our Work
Discover our legacy of superior work
Success in today's business world hinges on delivering your best. The breadth and diversity of our company enables us to leverage a wide range of capabilities to provide thermal system and coating solutions for our customers.
By forming strategic alliances, we are able to work with you to help you achieve your company's needs in the construction field. Understanding your business is our first step, then, applying our experience in assessing which products and services will best meet your specific needs is our highest priority.
Our Products
3lb Roofing Spray Foam Insulation
The specialist for roofs: Insulating flat or pitched roofs places high demands on the insulating material as roof areas have to withstand very tough conditions such as extreme variations in temperature and exposure to snow, wind and rain.
Aluminum Polymer Coating
This premium product protects spray foam insulation on roofs from environmental damage and has the ability to withstand harsh climate fluctuations like in Manitoba, Saskatchewan and Alberta.
Efficiency Manitoba
Apply for an insulation rebate
We are a registered supplier with Efficiency Manitoba for insulation. Whether it be roofs, or residential homes, our customers can request to participate in the rebate program.
Testimonial quote
You guys did a great job for me and conducted yourselves in a very professional manner. I was very pleased with your company and would not hesitate to recommend your service to others.
- Ted Johnson