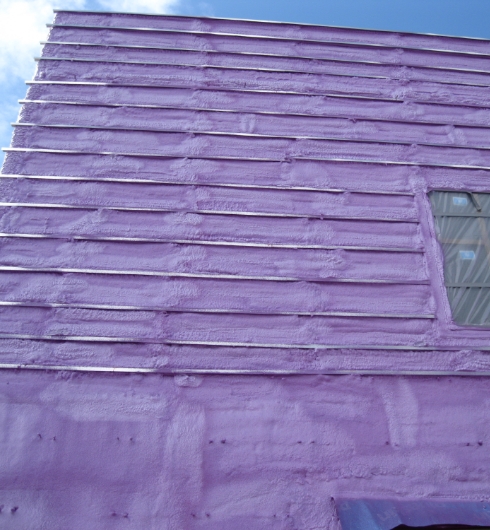 SPRAY FOAM Insulation
Solutions for any project
Spray Foam Insulation is a polyurethane insulation/air barrier system intended for institutional, commercial, industrial and residential use. It provides a gap-free, airtight, monolithic envelope of low permeability that adheres tenaciously to virtually all surfaces, smooth or irregular.
It is the product's economic and ecological performance that counts, and the products Urecoat uses meet the highest standards of sustainability, as it makes a significant contribution to energy saving, and improving the indoor climate. It prevents drafts and hence the infiltration of dirt and allergens into the building, structure or home.
Urecoat has met the stringent criteria to become Foam Masters certified. Our experienced and qualified contractors are highly trained, certified and approved by BASF Canada Inc to install spray foam insulation to any structure.
The Benefits of Spray Foam Insulation
Seamless & Airtight Insulation
Spray foam acts as an air and a vapour barrier and seals the entire building & structure, which can contribute significantly to the overall performance of the building envelope and prevent condensation & mold.
Energy Efficient
Spray foam insulation makes a significant contribution to energy savings, lowering your heating/cooling costs and meets the highest standard of sustainability.
Vast design flexibility & rapid application
The foam is simply sprayed on, cures almost instantly and created a seamless, airtight insulation. In addition to rapid installations, spray foam hugs the shape of the surface being insulated and is therefore perfect for complex geometries.
Environmentally Friendly
Our product is free from ingredients that contribute to global warming due to the greenhouse effect or that deplete the ozone layer. It's made up of recycled materials and renewable resources that are environmentally friendly.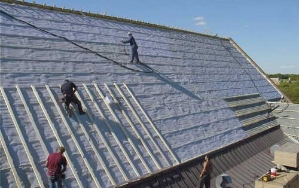 Commercial & Industrial Spray Foam Insulation
Sprayed Polyurethane Foam Insulation provides effective protection for exterior or interior applications such as:
Warehouses
Sheds
Quonsets
Interior buildings
Water tanks
Underground water pipes
Ductwork
New commercial builds
Factories & manufacturing facilities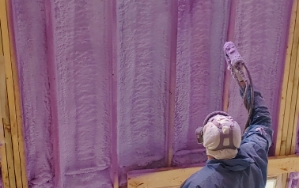 Residential Spray Foam Insulation
A comfortable home means a properly insulated house protected from the outside environment. This requires a proper air barrier in combination with proper insulation. Only this combination can keep your home warm and draft-free.
Watch for these warning signs that may signal a need for better insulation and air barrier system:
Walls are cold to the touch
Cold floors
Uneven heating/cooling throughout the home
High heating/cooling costs
Mold growth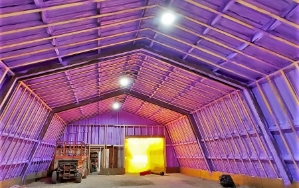 Quonsets, Workshop, & Garage Insulation
Spray polyurethane foam insulation is ideal for insulating Shops, Garages, Sheds and Quonsets. Foam insulation is sprayed as a liquid which, expands into rigid foam upon application. Due to its reactive properties foam insulation is ideal for creating a gap-free, air-tight barrier system regardless of the corrugation, shape or slope of the substrate.
With the application of spray foam insulation, the durability of your building is immediately increased in structural strength, as well as, better protected from the outside environment.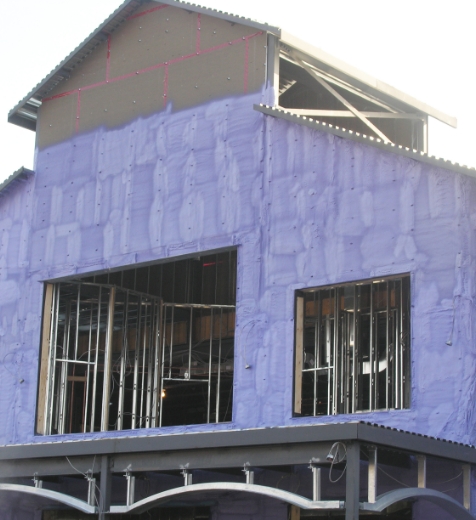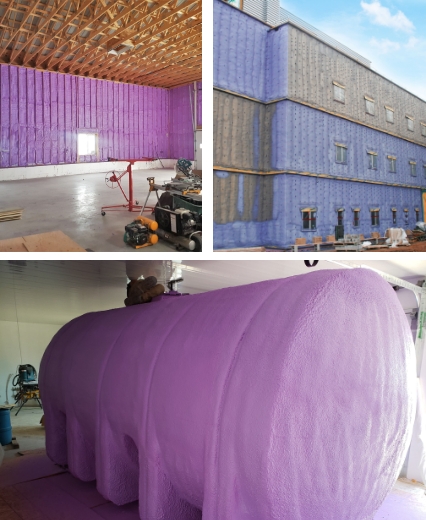 Our Work
Discover our legacy of superior work
Success in today's business world hinges on delivering your best. The breadth and diversity of our company enables us to leverage a wide range of capabilities to provide thermal system and coating solutions for our customers.
By forming strategic alliances, we are able to work with you to help you achieve your company's needs in the construction field. Understanding your business is our first step, then, applying our experience in assessing which products and services will best meet your specific needs is our highest priority.
Our Products
Walltite Eco Spray Foam
Walltite is a closed cell foam that provides the building owner with superior insulation performance combined with complete airtightness and strength. We are Foam Masters certified and BASF approved installers of Walltite.
Open Cell Spray Foam
This foam is a low-to mid-density open-cell spray applied polyurethane foam (SPF) insulation, which delivers significant environmental benefits including lower energy consumption and a healthier home.
Intumescent Thermal & Ignition Barrier
An intumescent coating applied over Spray Polyurethane Foam to achieve a "15 Minute Alternative to Thermal Barrier", and "Ignition Barrier".
Efficiency Manitoba
Apply for an insulation rebate
We are a registered supplier with Efficiency Manitoba for insulation. Whether it be roofs, or residential homes, our customers can request to participate in the rebate program.
Testimonial quote
Thank you so very much for insulating our home. It was awesome working with the crew.
- Anonymous