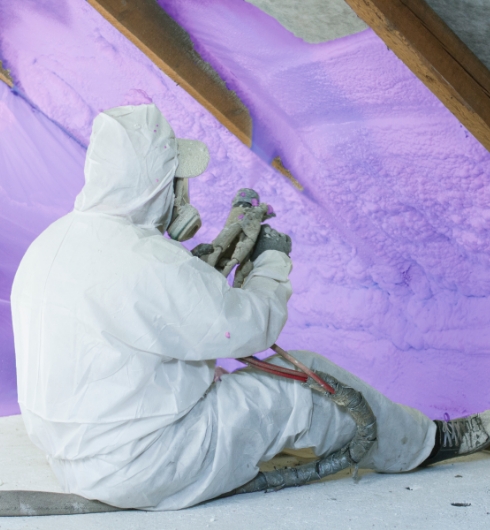 Walltite Eco Spray Foam
Walltite spray foam insulation provides the building owner with superior insulation performance, combined with complete airtightness and strength. It provides a fast and easy-to-apply alternative to more traditional methods of insulating, and when cured, gives a seamless airtight system, which can contribute significantly to the overall performance of the building envelope.
Whether used in private or commercial buildings, it is the product's economic and ecological performance that counts. Walltite spray foam meets the highest standards of sustainability, as it makes a significant contribution to energy savings.
Walltite spray foam also improves the indoor climate. It prevents drafts and hence the infiltration of dirt and allergens into the home. Thanks to its closed-cell structure, it effectively controls moisture and vapor movement.
This foam simply creates a comfortable indoor environment while achieving outstanding insulation values and ensuring rapid installation.
Key Advantages
Seamless insulation. No gaps.
Suitable for insulation of any structure.
Controls moisture and vapor movement.
Improves air quality & climate.
Airtight.
Energy-Efficient.
Vast design flexibility.
Created a comfortable indoor environment.
Rapid application.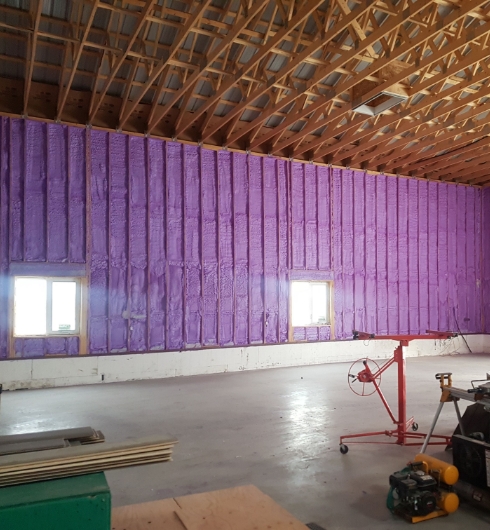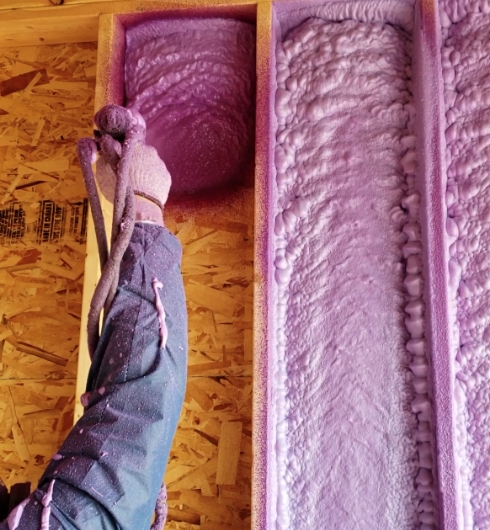 Open Cell Spray Foam
This foam is a low-to mid-density open-cell spray applied polyurethane foam (SPF) insulation, which delivers significant environmental benefits including lower energy consumption and a healthier home. For certain indoor applications, this is a cost-effective alternative to closed-cell spray foam.
Key Advantages
Cost Effective.
Suitable for insulation of interior walls and attics.
Increases energy efficiency.
Excellent sound control.
Environmentally Friendly.
Increases living comfort and air quality.
It is a particularly lightweight spray foam, which is suitable for the interior insulation of walls and attics. Easily flows in and around difficult to reach areas such as pipes and wiring, creating a seamless seal and completely filling wall cavities. Although it forms an airtight, thermal bridge-free insulation layer with no joints or gaps, its open-cell structure makes it permeable to water vapor. For this reason, an additional vapor barrier might be required, depending on the application and local building regulations. It does not only improve energy-efficiency but also provides effective sound insulation. In addition, it is particularly environmentally friendly due to the user of water as a blowing agent.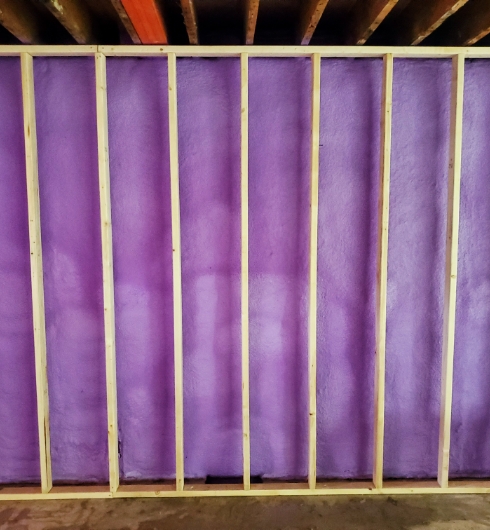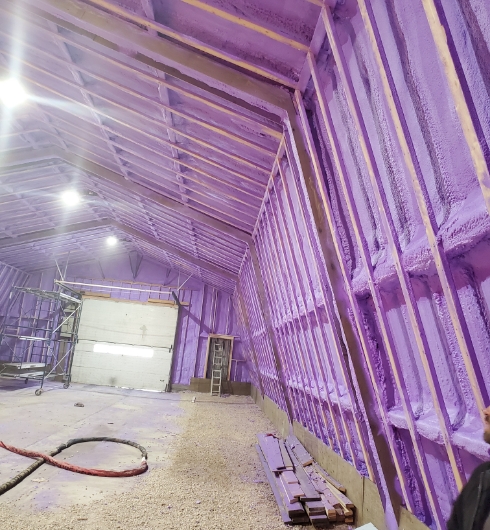 Intumescent Thermal & Ignition Barrier
DC 315 is an intumescent coating applied over Spray Polyurethane Foam (SPF) to achieve a "15 Minute Alternative to Thermal Barrier", and "Ignition Barrier". DC315 is compliant to IBC & IRC codes; 3rd party inspected and listed by Warnock Hersey (WN-20947), and meets the requirements of the AC456 criteria recently updated in AC377. DC315 has more than 200 tests worldwide over a wide variety of foams. It has one of the best coverage rates for foam at 89 sq ft/gallon, making it very cost efficient.
Certifications
We're the trusted, secure choice